I am sure you have seen those late night infomercials.  The ones that show you being a landlord means you will be living on Easy Street, sipping umbrella drinks by the pool, next to palm trees, and looking cool in your sunglasses.  Is it really that good?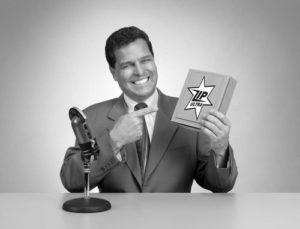 Obviously they are trying to sell you something so they are only showing you one aspect of being a landlord.  It is true that real estate investing can be a critical and lucrative part of achieving financial independence, but the process of getting there is not always the care free life portrayed in a late night infomercial offering you their Limited Time Program for Only 3 Easy Payments.
Being a Landlord has its ups and downs.  I've covered proper management techniques and the risks of improper management in other blog posts. https://kasteelproperty.com/blog/ Here I will focus more on what risks to expect even when everything is being managed properly.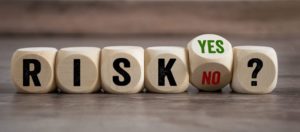 Usually when someone is asking about risk in relation to an investment, they are talking about financial risk.  This is what I will address first but there are other risks to consider than just the financial aspect that we will delve into later in this blog post.  
4 Expenses You Should Prepare for with a Rental Property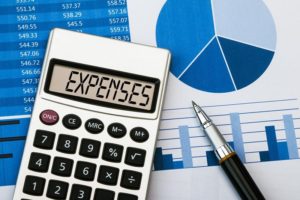 Maintenance.

 

There will always be little maintenance issues along the way but you need to be prepared for the big ones or an accumulation of the small ones that sometimes happen all at once.

 

Furnace or AC, roof, carpet, paint, updates, insurance deductible, foundation settling, replacing appliances, etc.
Vacancy time.

 

Usually at Kasteel Property Management we can get a place filled before the current tenants even move out so this is not usually an issue.

 

However a change in the market or new units being built nearby, seasonal holidays, and sometimes unknown factors cause the demand for a particular home to go down which can result in some time that it is not rented.
Lawsuit. There is always the possibility of getting sued or needing to sue someone.

 

That can take time and money and, depending on how it turns out, it could cost you even more money.

 

Of course insurance can help mitigate this risk.

 

At Kasteel Property Management we have a built in Attorney Retainer Program that already covers the potential cost of an eviction and legal advice needed for landlord tenant issues.

 

https://irp-cdn.multiscreensite.com/15cb59a8/files/uploaded/Attorney_Retainer_Program.pdf

 

Delinquent rent.

 

There are a lot of factors that can affect your ability to collect the rent, such as a tenant loosing their job or running into extra expenses one month and as crazy as it sounds, there could even be a world wide pandemic that could affect peoples ability to work and pay rent. 😉
When you are a landlord, living month to month with no reserves is not an option.  Without warning, you may have to do a major repair or other expenses could come up and if you can't take care of them, then you may have to have the tenant move out, which of course ends up costing you even more money.
How Much Money Reserve Should I have for a Rental Property?
When people ask me how much they should expect in maintenance expenses before buying a rental property, I ask them how much do they spend on maintenance for the home they live in?  I tell them that owning two homes will be double the expenses and risk of problems.  Owning 3 homes will be triple it.  Also, consider the fact that there are many issues you, as the owner living in your own home, choose to live with and not get fixed because of the cost and time involved to fix it.  As a landlord that's not usually an option.  When it's a rental property things will just need to get fixed.  As a general rule of thumb I recommend three months the rent as a reserver, for each rental property you own.  That will give you peace of mind knowing that you can weather the storm of most unplanned expenses that might come up.  You also need to save in advance for a new roof and also new carpet and paint every 8-15 years.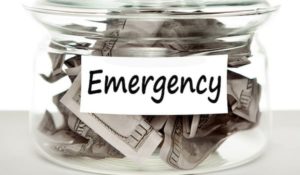 What Other Risks can I Expect from a Rental Property?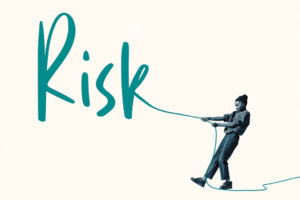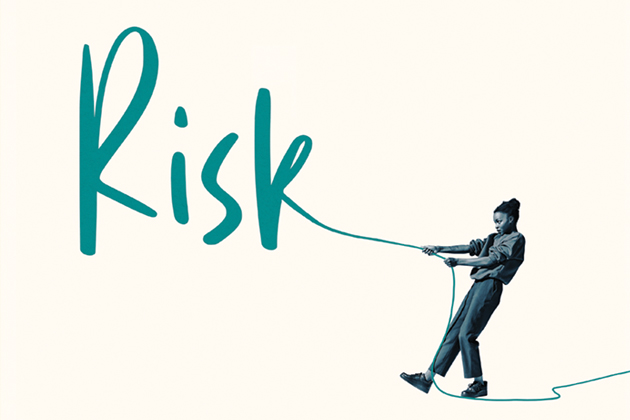 Emotional Strain and Stress: Some people are not cut out to be a landlord.

 

For example, I had a client that decided to sell her rental and quit the landlord business because thinking about it kept her up at night, even though there weren't any problems going on with it.

 

It's just not for everyone. The stress can be mostly reduced by having a good property manager in place and being financially prepared, but it'll be different for each person depending on your own comfort level.
Time: How much time is needed can be different for each person and for each property.

 

I recommend to try not to take care of everything yourself.

 

Your time is valuable and if you want to be the plumber, manager, electrician, handyman, attorney, etc. and you do everything yourself you will be limited to only having one or two rentals and little time for yourself and your family.

 

You can be far more profitable in the real estate arena if you do not limit yourself by trying to take care of it all yourself.

 

No matter how you do it though, it still will take up some time.

 

However, you can keep that to a minimum with a good management company like Kasteel Property Management.

 

You also run the risk of getting hooked on real estate and wanting to expand and buy more. Then there is the risk of boring your friends and family with talking about it all the time.

 

Trust me I've been there.

 

Ha ha ha.
Pros and Cons of Investing in Real Estate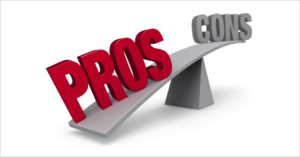 Even with all the risks mentioned above, investing in real estate has far more pros, if done right, than cons.  Just to name a few: tax benefits, leveraging of funds to increase your growth capabilities, rent appreciation, and property appreciation.  The benefits can put your investment and retirement plans on the fast track.  Kasteel Property Management can go over these these pros with you in more detail. Just give us a call.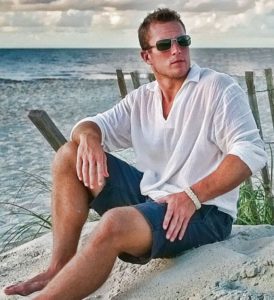 You really CAN experience financial independence and financial freedom, get the pool next to palm trees, and be sporting some really cool sunglasses at the beach.  Just don't expect that to be everyday or to achieve it right after closing on the purchase of your first investment property.  You can grow into it though if you stick with it and do it right.  To make sure it's done right and to experience the best possible outcomes you will want a great team of professionals and Kasteel Property Management has the network and experience you want with Property Management, Landlord Tenant Attorney, Accounting, Insurance, Maintenance, and a Realtor that specializes in working with investors.
At Kasteel Property Management we do more than just watch your rental property.  We protect it, cultivate it, and help your investment grow.
Stay tuned for more written blogs and videos from Kasteel Property Management.
My management style is based on years of experience with managing hundreds of rentals in Utah.  Utah is generally a strong, growing, stable real estate market.  Other areas may have a different market and personal adaptation may be needed.